Tree of Success
At Northway School we operate a merit program as part of an ongoing commitment to SMSC called The Tree of Success.
Students are nominated for leaves by staff and other students for following the Golden Rules.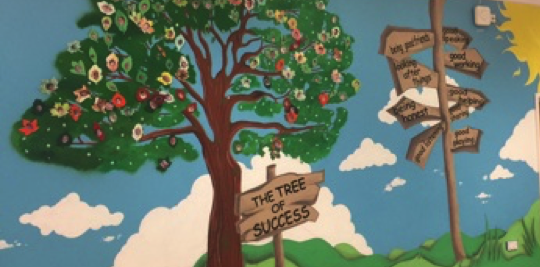 The Golden Rules are...
Good Friends

Good Playing

Good Helping

Good Being Honest

Good Sharing

Good Looking After Things
When a student has added five leaves to the Tree of Success they are then awarded a Red Apple by the Head Teacher.
Leaves and Apples are awarded to students in whole school assemblies where everyone can acknowledge the kindness and participation of these award winners!
We think our Tree of Success looks fantastic and really takes pride of place during assembly time!
This has been a long standing and proud tradition at Northway School and we would like you to take the time to look at our Leaf and Apple winners on your next visit to our school!