Numeracy
At Northway, we believe that the knowledge, understanding and skills developed in Numeracy is essential for our pupils both now and in the future.
We hope to develop our pupils knowledge of number and problem solving so they can use their numerical skills to be as independent as they possibly can.
Numeracy is taught through a variety of mediums where we utilise whole class teaching as well as small group work.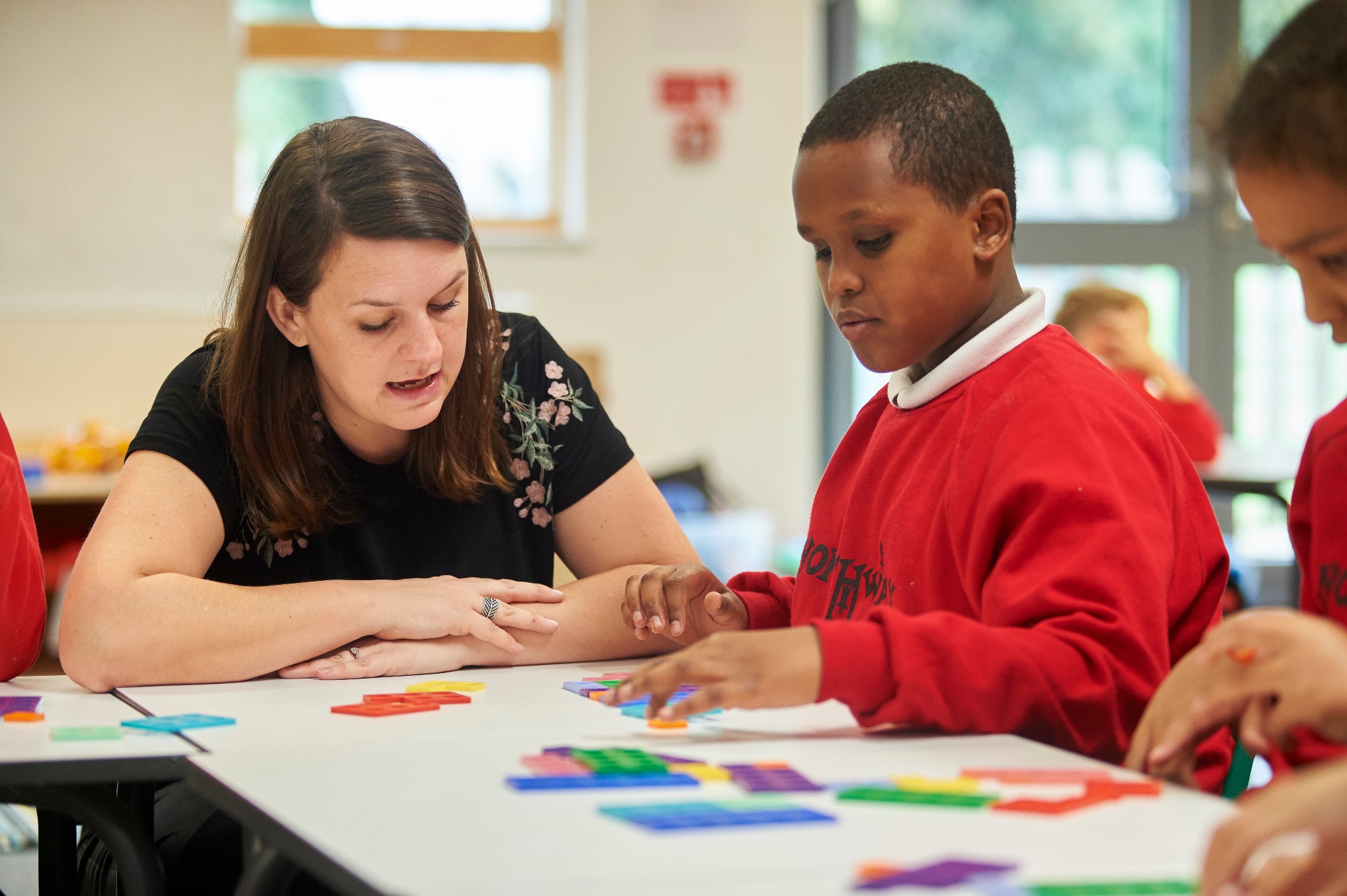 Number is taught continously in all classes to develop awareness of numerals and understanding of quantity; pupils may move on to addition/subtraction and using numbers in other ways as and when they are ready. As a school we follow a Topic Web which provides a focus for numeracy teaching each half term. Some of the topics covered include:
Colour
Shapes
Sorting & Matching
Pattern
Time
Comparative Measures
Data Handling
To find out more about these topics and to see a snapshot of what pupils may be learning within a topic please see Northway's 'Numeracy Curriculum Outline' at the bottom of this page. The document also gives an idea of what activities teachers may be using, that parents can try at home.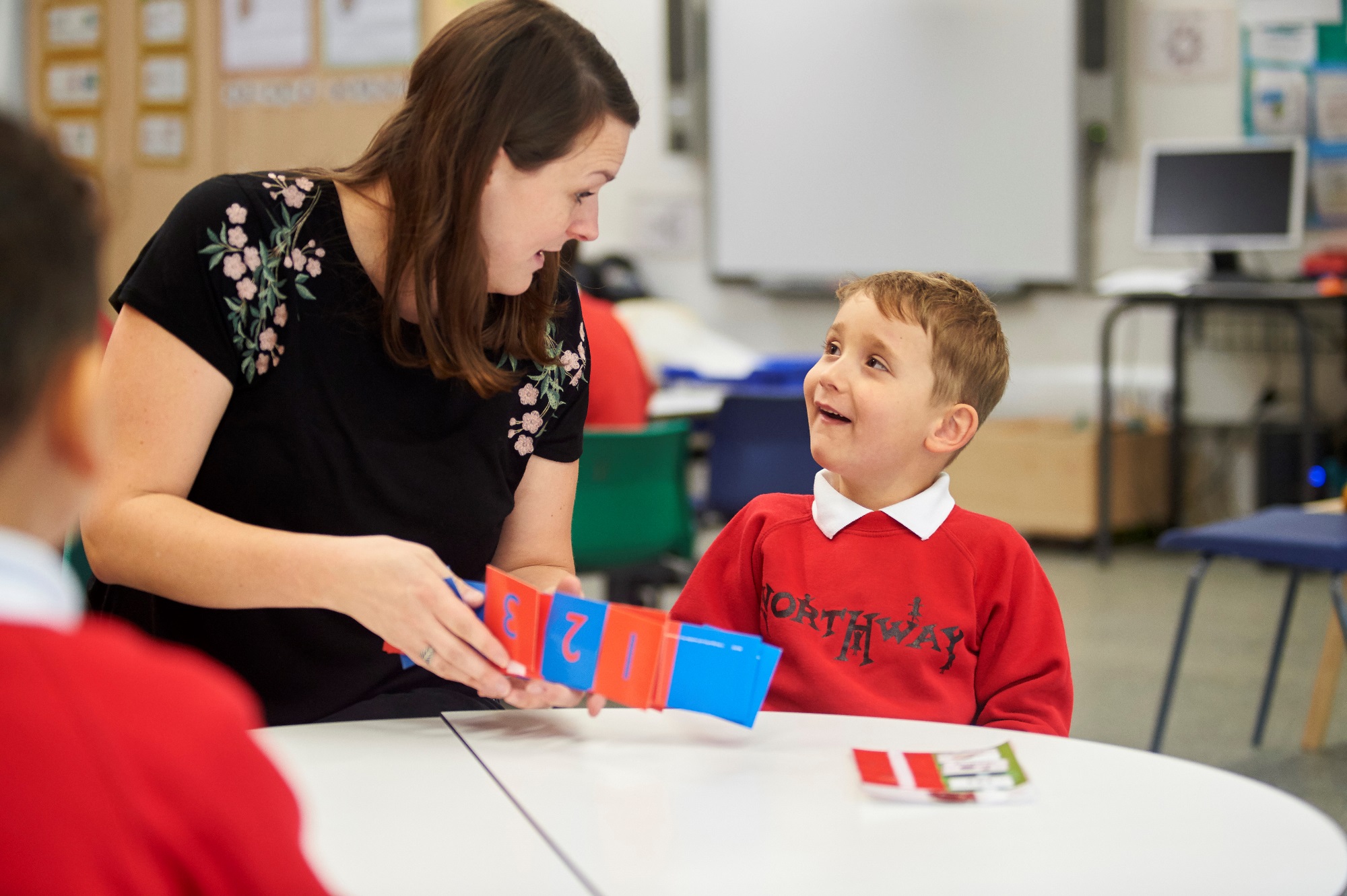 Children learn inside the classroom through; song, play, using interactive software, multi-sensory explorations and conceptual investigations and also outside the classroom by; utilising the outdoor spaces, having hands on practical experiences, using multisensory resources and in cross-curricular lessons such as P.E, Music and Cookery.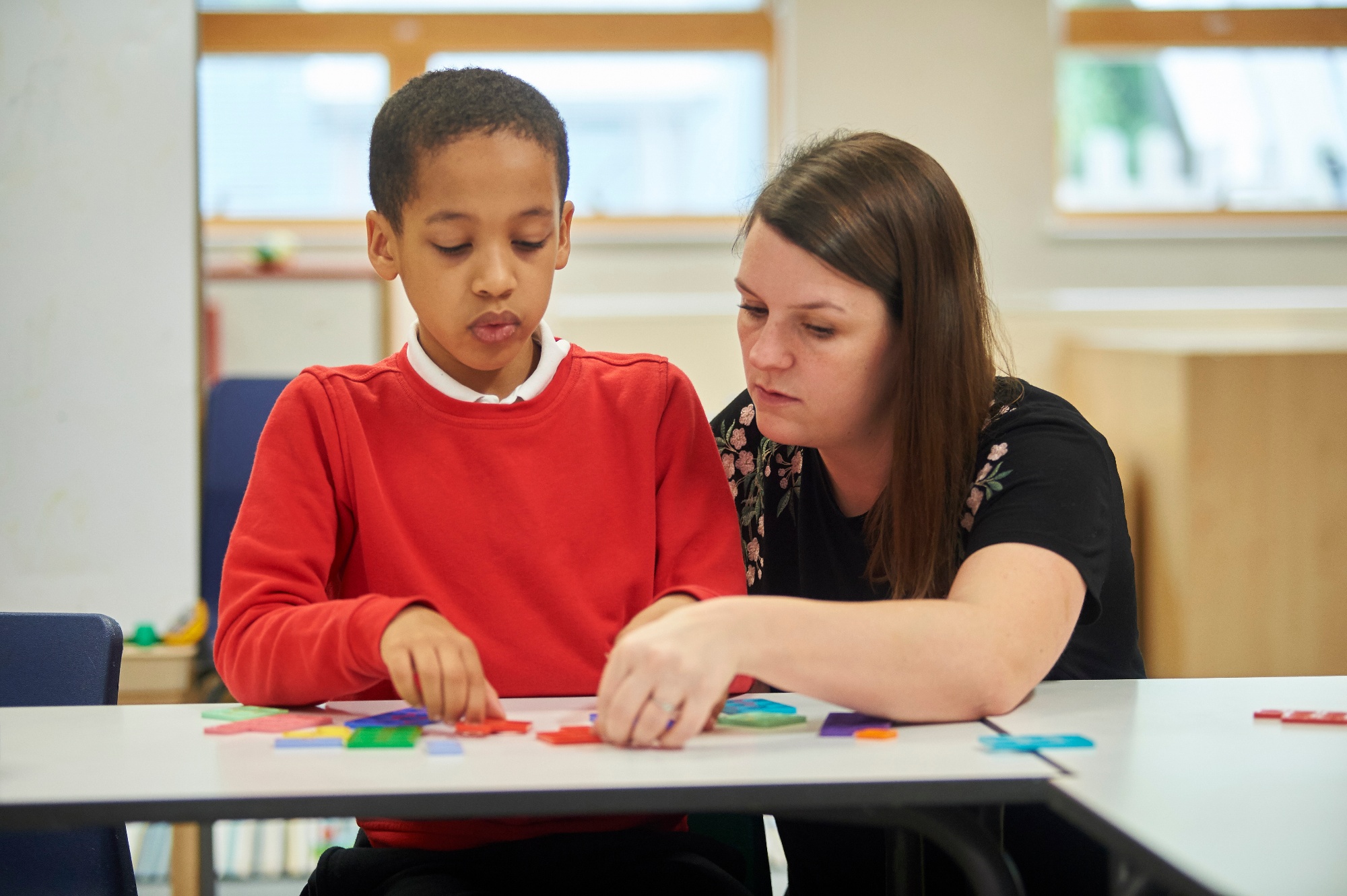 We believe in creating opportunities for the children to use mathematical knowledge in real life situations, through such events as our school shop and on our educational visits on the minibuses. We see the importance of hands on experiences for the children in order to teach concepts and most notably, life skills for the future outside of Northway.