Literacy
Communication is core to the curriculum at Northway. We work constantly towards using every opportunity to develop speaking and listening skills not only in discrete literacy or Speech and language sessions but throughout our daily routine. We enjoy using a range of communication forms such as, spoken words, Makaton or PECS and encourage our children to use a communication form which is personal to them and that they feel comfortable with.
Our reading is developed through the love of stories and making stories come alive by using a range of sensory stories, story sacks and drama. Alongside this we use Oxford Reading Tree (ORT) big books, ORT Interactive stories and ORT individual reading books. We also adapt ORT stories and create colourful semantic books which support our early readers. We use a mix of THRASS and Jolly Phonics to support the learning of phonetics using songs and rhyme to encourage enjoyment and engagement.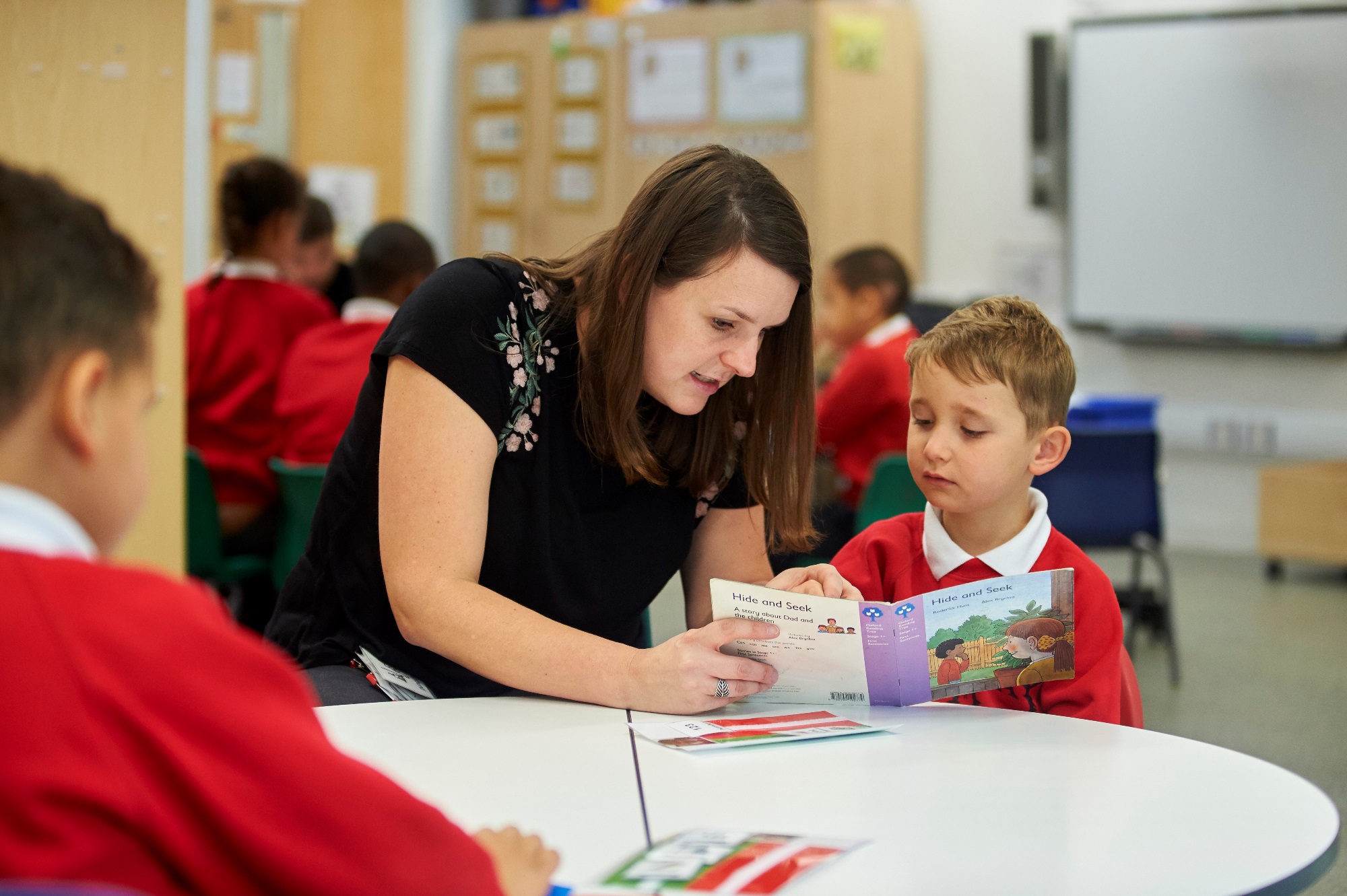 Writing starts with mark making and getting messy at Northway. Using and manipulating a range of tactile materials is important in the process of our children's writing and the development of their fine motor skills. We use 'Handwriting Without Tears' as a writing scheme which focuses on the pre-writing shapes and getting these secure with our children before moving onto forming letters and writing sentences. Making writing relatable to our children is key and again we do this by using topics or experiences that our children are excited and engaged by.
Communication
Language, communication and social interaction are fundamental when expressing needs and building relationships. We therefore believe in promoting communication and choice making opportunities at all times. A total communication approach is adopted at Northway; this includes the use of spoken language, Makaton, PECS (Picture Exchange Communication System) and electronic devices. We work closely with speech and language therapists and occupational therapists to support children's communication skills throughout the curriculum
PECS
PECS uses symbols to initiate communication opportunities.
N
orthway School employs a full-time PECS co-ordinator who works throughout the school advising and making resources for each class. Symbols are made for all the curriculum areas as well as menu boards for lunchtime. Children are seen individually and in small groups. The PECS co-ordinator meet with parents to advise how to use PECS and make symbols when required. Parents are encouraged to contact the co-ordinator if they need help or advice.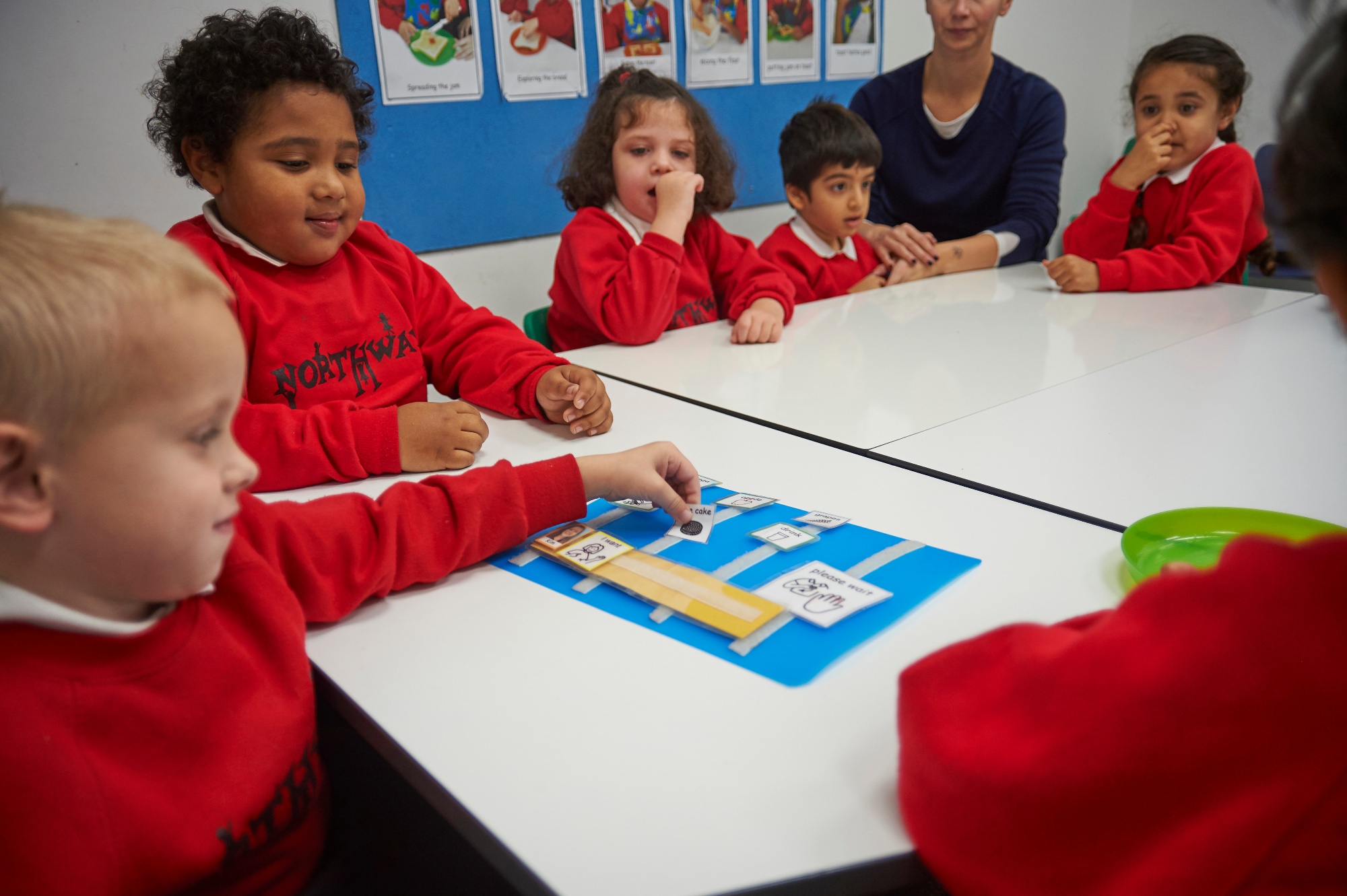 Makaton
Makaton is a systematic language programme comprising of speech, signs and symbols. It is used to support the understanding and expression of language and provides a source of highly functional vocabulary. Most Makaton signs are derived from British Sign Language and are used in forty countries worldwide. We have a qualified Makaton Regional Tutor employed in school who run workshops so that all members of staff and parents have access to Makaton training. Makaton signing is used throughout the school day and is embedded within the school curriculum, much of our delivery uses songs and music to engage and reinforce key vocabulary.