Happy Days Playscheme
Northway has launched "Happy Days at Northway" Play Scheme in 2019. We have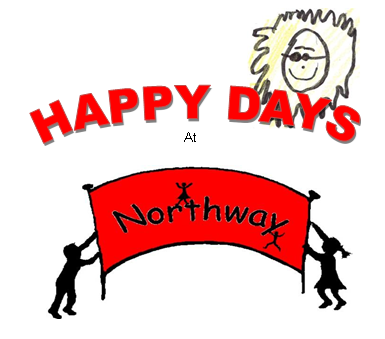 run a Play Scheme for many years at Northway, but we have rebranded this year.
We are currently negotiating with the Local Authority for Happy Days to be part of the SHORT BREAKS offer in Barnet.
Please refer to our website for updated details regarding our Play Scheme and what this will mean for your children in future, if our bid is successful.
In the meantime we have attached our new Information leaflet for parents and a registration form.
Our Play Scheme is available this year for weeks 22 July-26 July and 26th July- 2nd August 2019
Please call the school for further details regarding costs for this year's scheme.