Happy Days Playscheme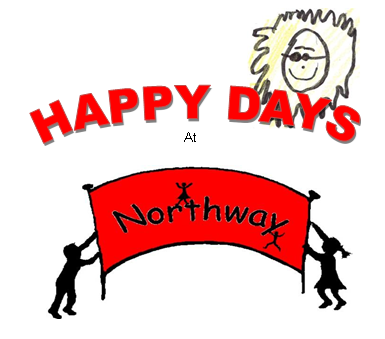 Our Play Scheme is commissioned through Barnet Children's Service, Short Breaks Service. For more information about what is on offer, please click on the following link: https://www.barnet.gov.uk/children-and-families/children-and-young-people-disabilities/disabled-childrens-activities-short
We run the service for one week during Easter Holiday and two weeks during the Summer holidays.
We usually accommodate up to 40 children each day. It proves very popular so bookings must be prompt. Applications usually open just after the half term prior to the end of the Spring and Summer Terms.
We are open from 9am-3pm. There is no transport available.
We do sometimes welcome children who do not attend Northway School, may be a sibling or those who have SEN and attend another school, but this is by invitation only and is at the discretion of Northway's Head Teacher.
We are happy to take payment through your personal budget or we accept full payment directly. There is a parent contribution payable too.
Our dates when applications are open and dates of operation will be added to this website in a separate document below. Also see our leaflet which has full details of activities; and our terms and conditions.
Summer Play Scheme dates:
Monday 25th July – Friday 29th July 2022 (5 days)
Monday 1st August – 5th August 2022 (5 days)
During a pandemic - if the Play Scheme is forced to close, parents will be advised as soon as possible and all monies will be returned.