Barclays Bank staff raise money for Northway!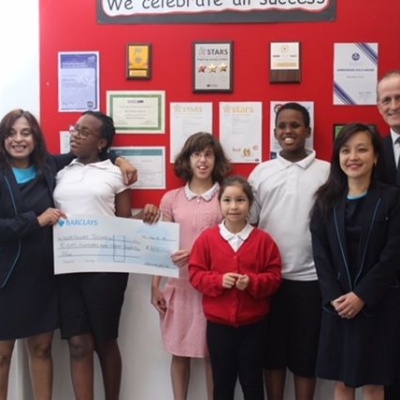 Barclays Bank staff have raised an amazing £807 for Northway by holding a raffle and a cake sale and the bank then match funded their proceeds. The staff at the Mill Hill, Stanmore and Harrow branches work together to raise money for worthy causes in the community and selected our special school to help with communication aids.
James O'Meara Hub Manager, Katherine Wong, Branch Manager and Kamini Patel, Community Banker, presented a giant cheque to staff and children at Northway to buy some new iPads to help develop the pupils communication skills. The pupils and staff at Northway, an outstanding school, are thrilled with the donation and the prospect of new links in the community.