ODD SOCK DAY - Anti-Bullying Week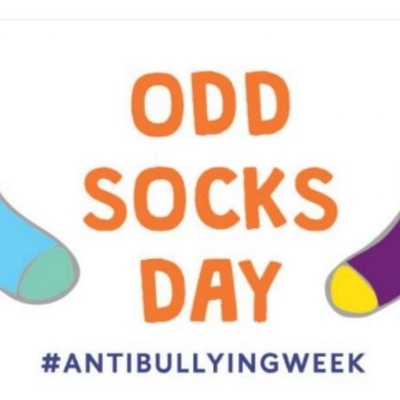 Come to school in ODD SOCKS on Monday 13th November :)
On Monday 13th of November 2023 it is the start of anti-bullying week – at Northway we will be working on sharing, kindness and being good friends!
To start the week we would like to join in with the official campaigns ODD SOCK DAY - We invite all pupils to come to school wearing odd socks!
"It's an opportunity to encourage people to express themselves and celebrate their individuality and what makes us all unique!"
We are asking for a voluntary donation on this fundraising day which we will put towards new playground equipment that can be used to help with learning about sharing, building friendships and having fun together. Please send any donations in a clearly marked envelope.
We thank you for your support.