SCHOOL CLOSURE 01/02/23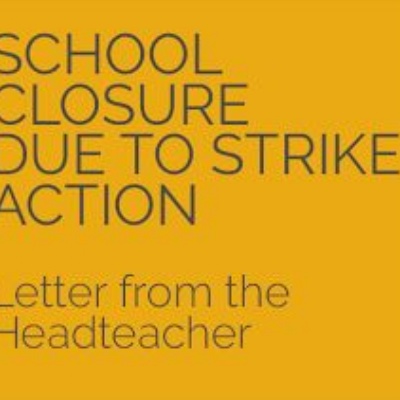 School closure due to NEU Strike Action
Dear Parent/Carers,
Notice of School Closure due to Industrial Action: WEDNESDAY 1st FEB
Northway School will be closed on Wednesday 1st February due to the teachers strike. The strike is happening because of a national dispute between the unions and the government over teacher's pay and funding, and not because of any issues at our school.
We regret to inform you that we have had to take the decision to close the school to all pupils, at both sites, due to the number of staff who have informed us that they will be taking strike action.
We recognise and apologise for the inconvenience that this may cause for many parents, but our responsibility is to the safety and wellbeing of pupils which, in light of the limited number of staff available and our risk assessment, we would be unable to guarantee.
Please ensure that appropriate childcare arrangements are in place for the day of strike action as you will not be able to send your child to school.
For those families entitled to free school meals, please let us know if you would like to collect a packed lunch for the day for your child.
Under the terms of the strike, union guidance prohibits teachers from setting work for pupils – however, there are lots of activities, stories and ideas for home learning on our school YouTube channel - SENSupport.Northway.
We will keep you up-to-date with any further news and updates and will be in touch about further strike days in March.
Kind Regards
Danielle Barker
Head Teacher