BACE Holidays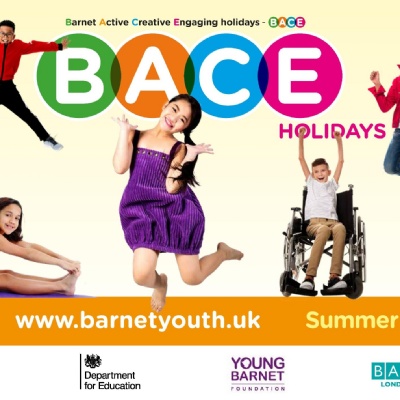 Have fun this summer with BACE!
School holidays can be pressure points for some families due to increased costs and reduced incomes. BACE Holidays is an inclusive programme for children and young people in Barnet to experience engaging and healthy activities with an emphasis on physical, emotional, and nutritional wellbeing during the school holidays.
Admittance only applies to those who claim FSM. If you are not in receipt of FSM please contact BACE directly for more details.
See attached brochure for full details