Children in Pluto Class tidy up the school grounds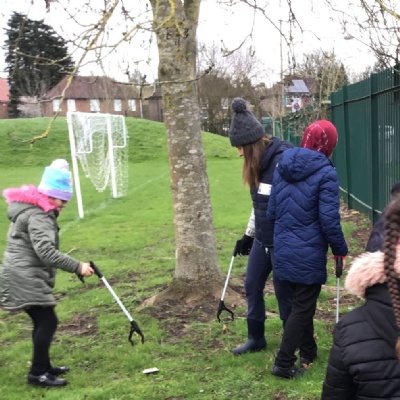 This week the children of Pluto Class had lots of fun helping to tidy up the school grounds. We have teamed up with Mill Hill Residents Association to participate in litter picking activities. For our first session we took to the school grounds to tidy up the rubbish and we found a whole bags worth of litter!
In the future we will be cleaning up the streets close to the school. Thank you to Mill Hill Residents Association for the training and equipment!
Pluto Class