Summer fair at Northway - Saturday 29th June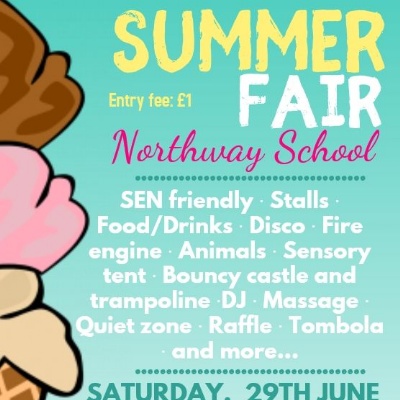 We are really excited to announce that this year will be our first ever "SEN Friendly Summer Fair" and it will be taking place on Saturday 29th June, between 11 and 2.
We have organised a fantastic range of activities and events for the day and to make it possible we need your support to come and join us.
For any queries, ideas or offers of help please contact this year's Fair organiser at:
Fundraising@northway.barnet.sch.uk
Please see the attached flyer for further details.